868 656 Welded Mesh Twin Double Loop Wire Mesh Garden Fence Metal Panel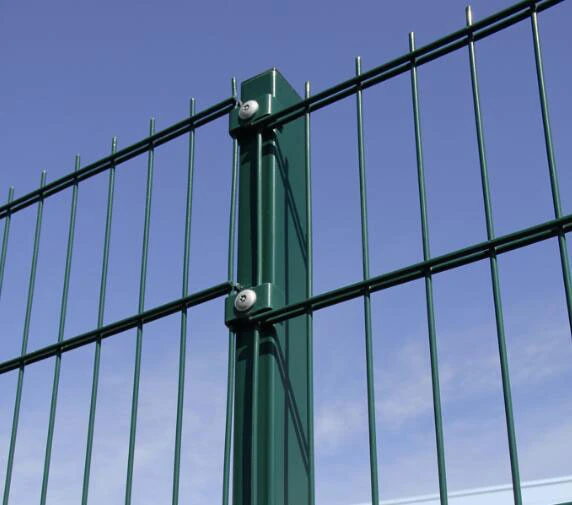 656 Twin Wire Mesh Fencing
A welded mesh fencing system with a distinctive appearance which allows excellent through vision making it suitable for many applications. The 656 Panel features twin galvanised horizontal rods 6mm finished diameter positioned either side of a 5mm finished diameter vertical.
868 Twin Wire Mesh Fencing
The 868 Heavy Duty Panel provides additional strength and features twin horizontal galvanised rods 8mm finished diameter positioned on either side of a 6mm finished diameter vertical rod to form a mesh pattern of 200mm x 50mm.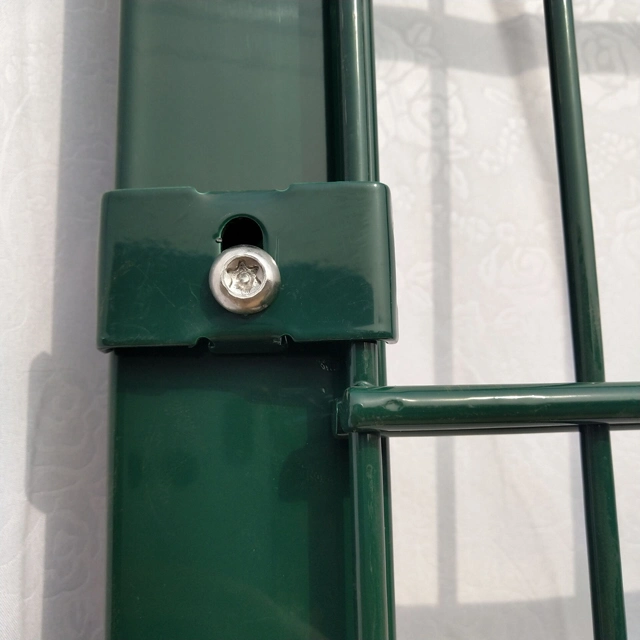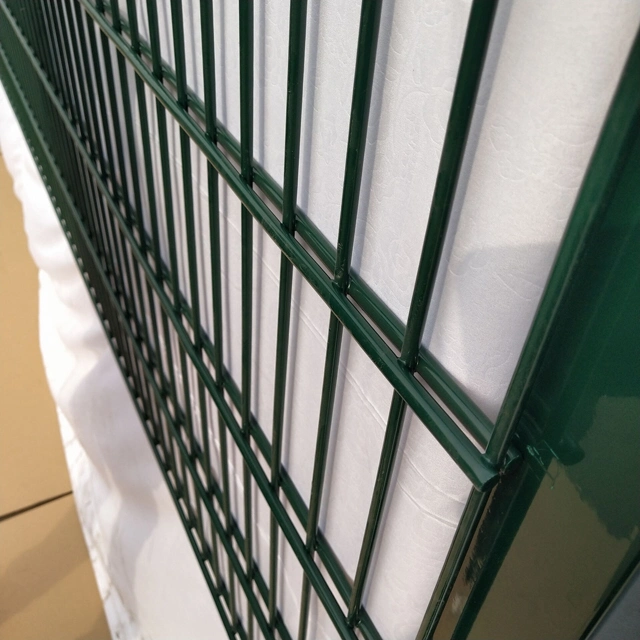 Specificatin of double wire fence
Wire diameter
Mesh size
Panel hight
Panel widte
Pole height

6/5/6mm
8/6/8mm

200x50mm

630mm
830mm
1030mm
1230mm
1430mm
1630mm
1830mm
2030mm
2430mm
2530mm

2000mm

1000mm
1200mm
1400mm
1600mm
1800mm
2000mm
2300mm
2500mm
2800mm
3000mm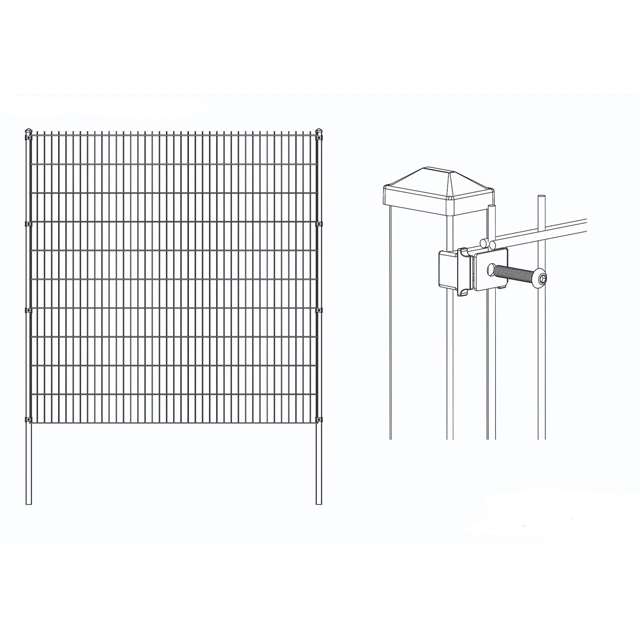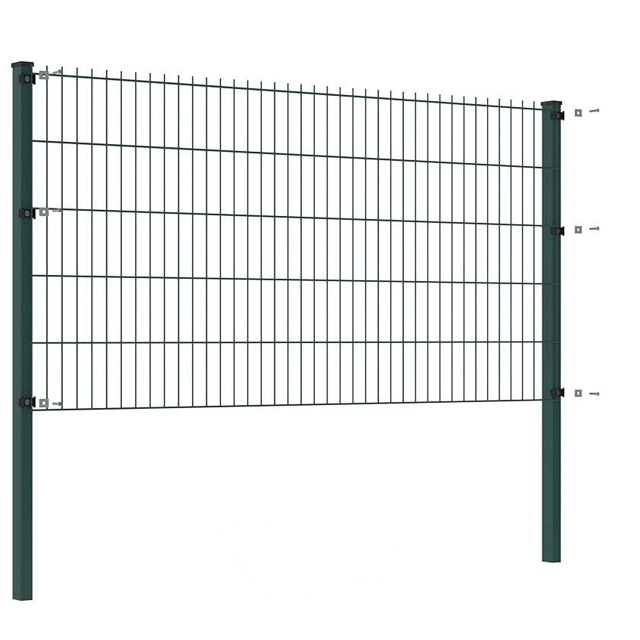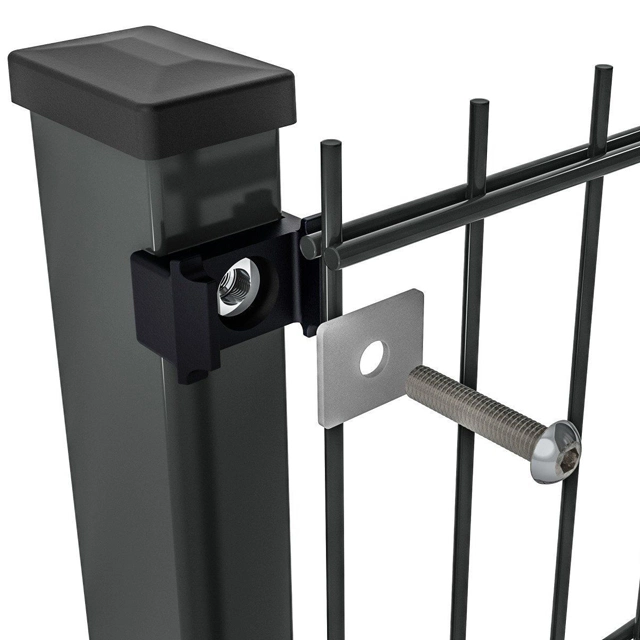 Finish -- Powder Coated Color
Green -- Ral 6005
Black -- Ral 9005
Blue -- Ral 5010
Red -- Ral3020
Grey -- Ral7037
Brown -- Ral 8017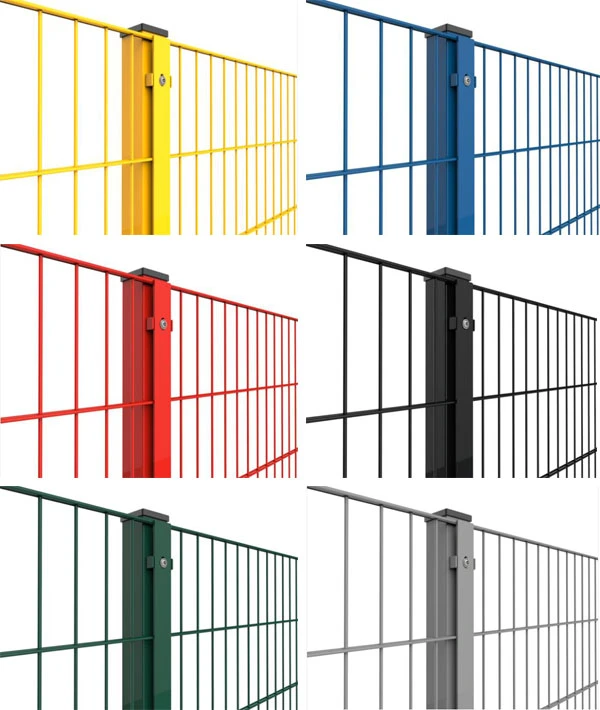 Hot dipped Galvanized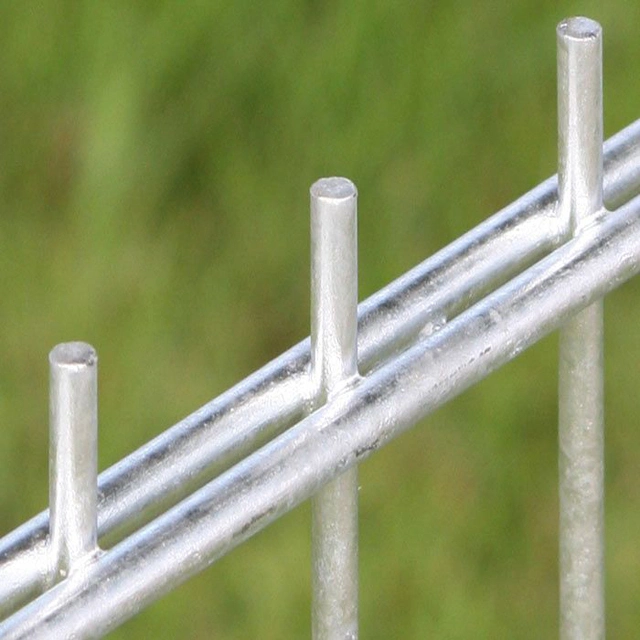 Application -- Double Garden Fence Panels/Twin Frame Wire Mesh.
Double wire mesh fence is also named as double rod fence panel or double rod gratings (grid fencing).Double wire fencing is a rigid yet unobtrusive mesh fencing system.It is often used as a perimeter fence for industrial or commercial premises and sport pitches where a strong mesh fencing system is required.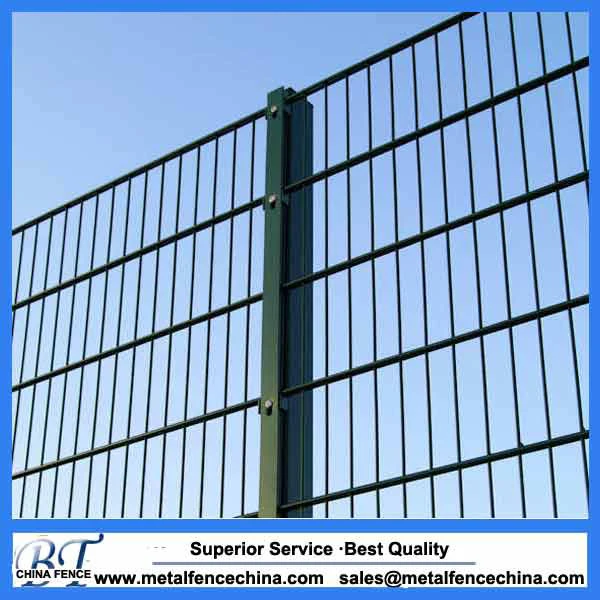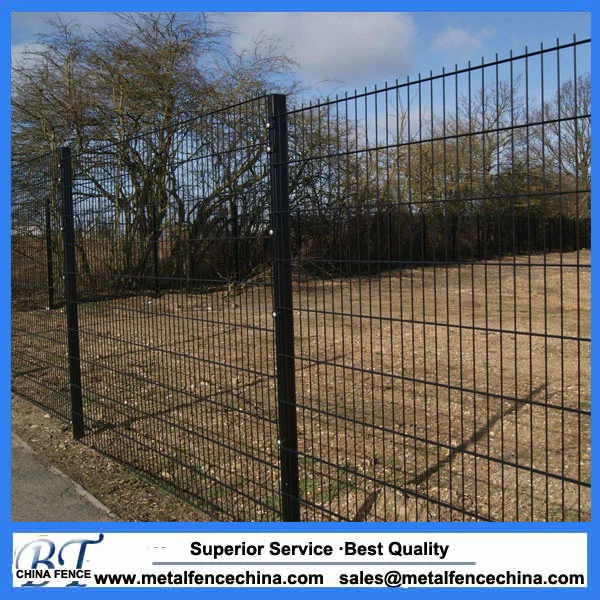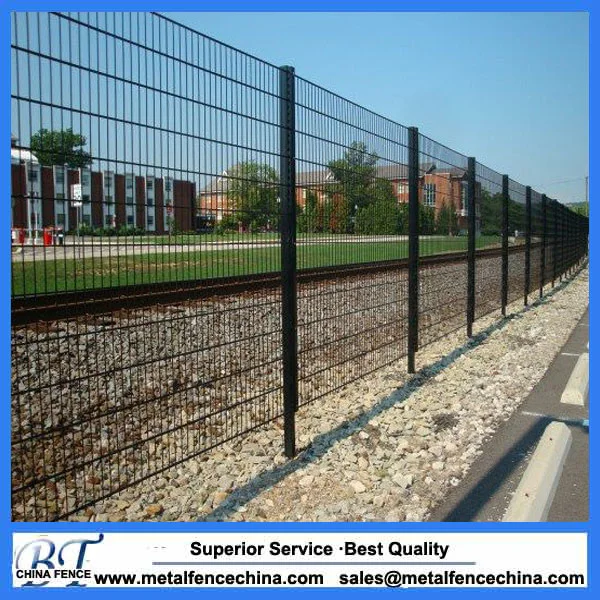 What makes us different?
1)Expert advice
2)Creative ideas
3) Meticulous planning and landscaping
4)Overall management of the entire process
5)Top level designs
6)Reliable support
Why you choose us?
1)We have a standard production and complete quality control system to ensure high quality products to reach your requirements.
2)We own most advanced production equipments
3)Our powder coating come from Akzo Nobel,a famous enterprise in powder coating industry.
4)We own more than ten senior engineers,they can promise our product technology in the industry in a leading level.
What are you hesitating? Please contact us directly