Thermal broken window for commercial building with reasonable price for Phillippine Market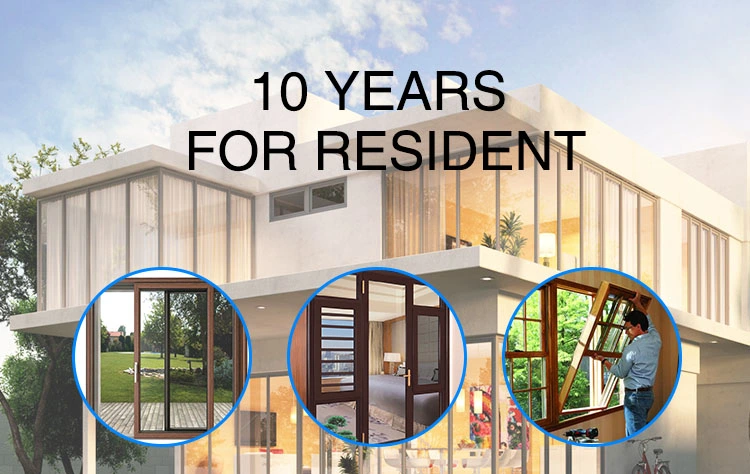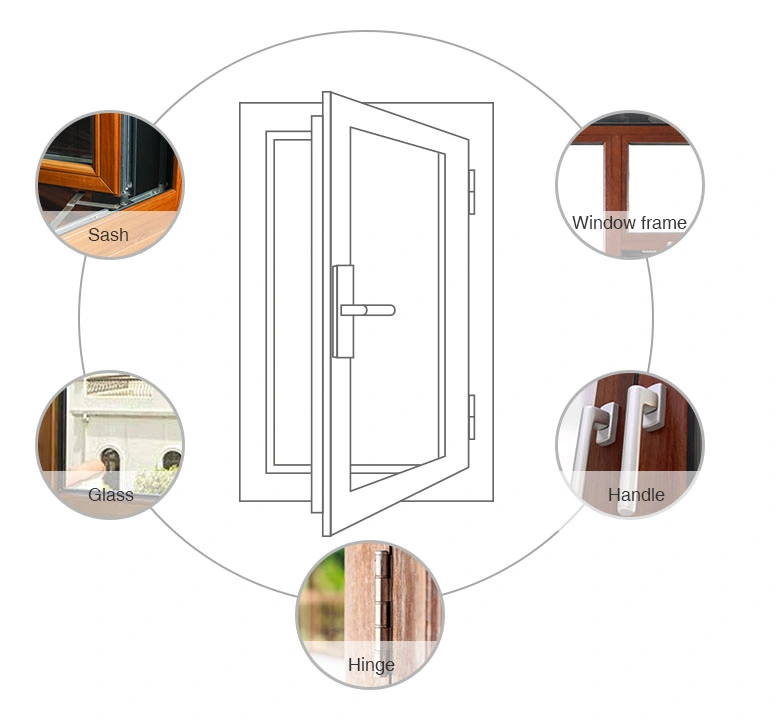 Top Quality Aluminum Window System of Thermal Broken Window
1. Products Description
Product Name: Casement window system
Profile: Frame sizes 60mm, aluminium thickness 1.4mm
Color: White/Grey/Brown/White oak/Glod Oak
Glass: 6+12A+6mm double tempered glass
Hardware: Americal HOPO brand / China KINLONG Brand
2. Feactur
- Good watertightness and air tightness, can suitable for any special space
- Sound insulation and strong enough
- Security Protective
- Ideal for Residencial building, Villa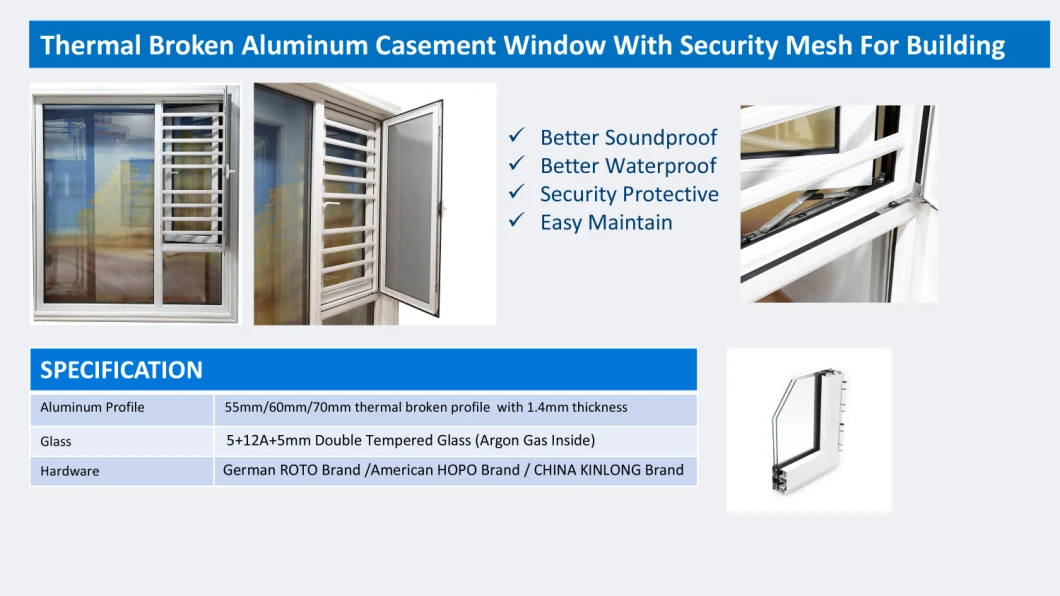 3. Hardware/color available/Adhesive strip
5. Company Introduction
When it comes to aluminum doors and windows for project and home design, Shandong laimeng international trade Co., Ltd, a subsidiary of LIMENG GROUP, has been provide to a trusted source for you. Founded in 2016. LIMENG GROUP (since 1996) is professional manufacturers and supplier for aluminum doors and windows, Including aluminium alloy doors and windows, glass curtain wall, sun room, windows accessories, lock and so on. An annual capability is arrive 2 billion RMB.
Our advantage is near qingdao port, Shipping and delivery is fast than other places. Over 10 years experience in aluminum windows and doors, Equipped with advanced production line and experience workers, we can fully satisfy our customer needs for your project. Quality inspector will be Strictly control all processing from raw material to final product.
We insist to offer the best product and created a better life to customer. We sincerely working with you. And providing you with quality and services

.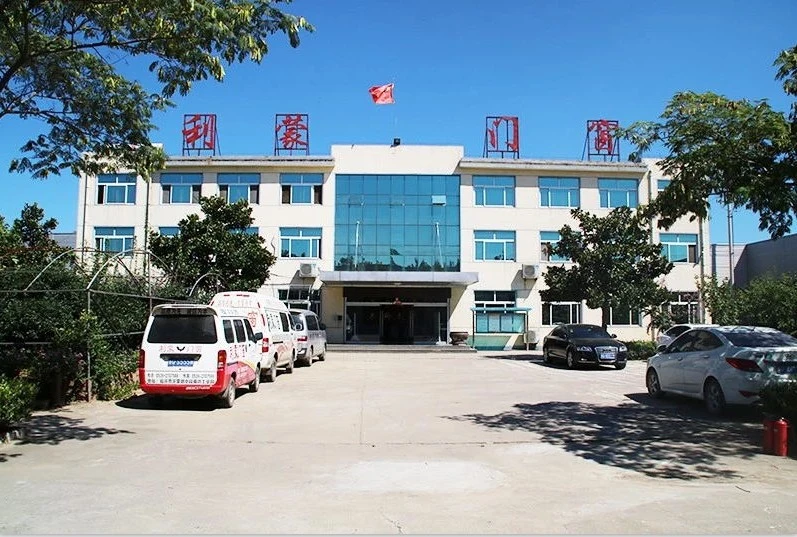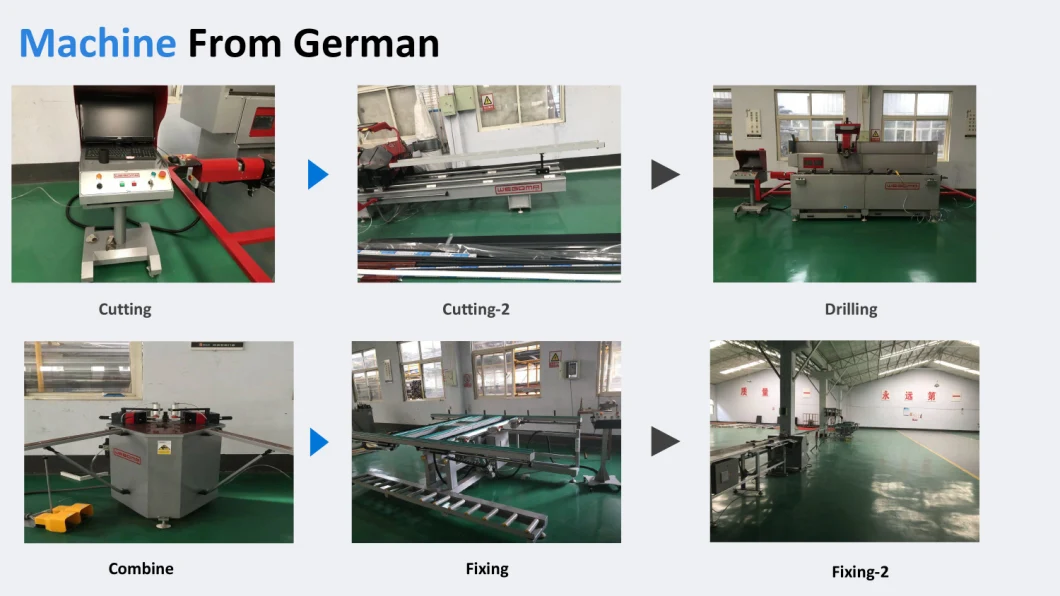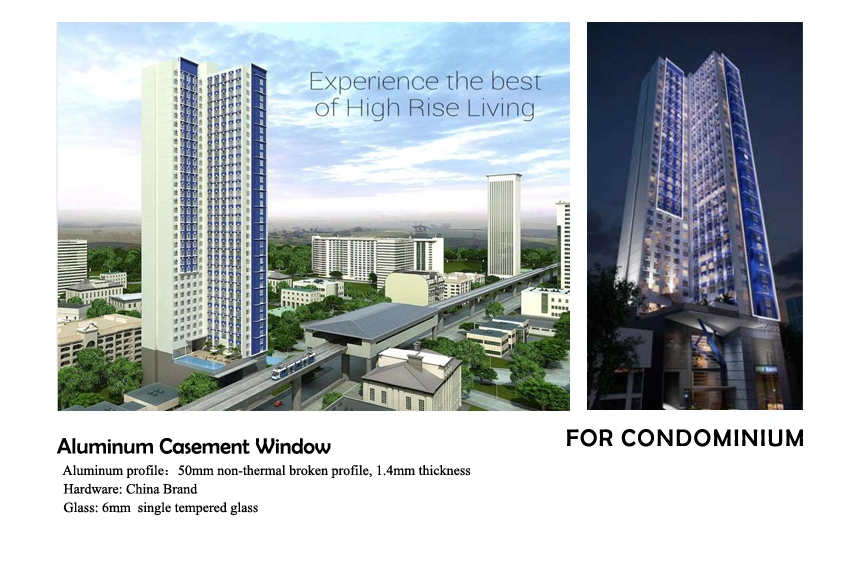 Contact:
Elva Hu | Sales Manager | LIMENG Window
T: +0086 181 0539 1290

COMPANY: SHANDONG LAIMENG INTERNATIONAL TRADE., CO.,LTD.
FACTORY: LINYI DOORS AND WINDOWS CO.,LTD
24 hours Online! ! Weclome to contact me! Thank you very much! !