Three Dimensional steel mesh lightweight wall materials
The 3D steel mesh wall panel with advantages of solid core, lightweight, high strength, firepoorf, heat insulation, easy to cut it is advanced wall panel have widely used in exterior walls, interior partitional walls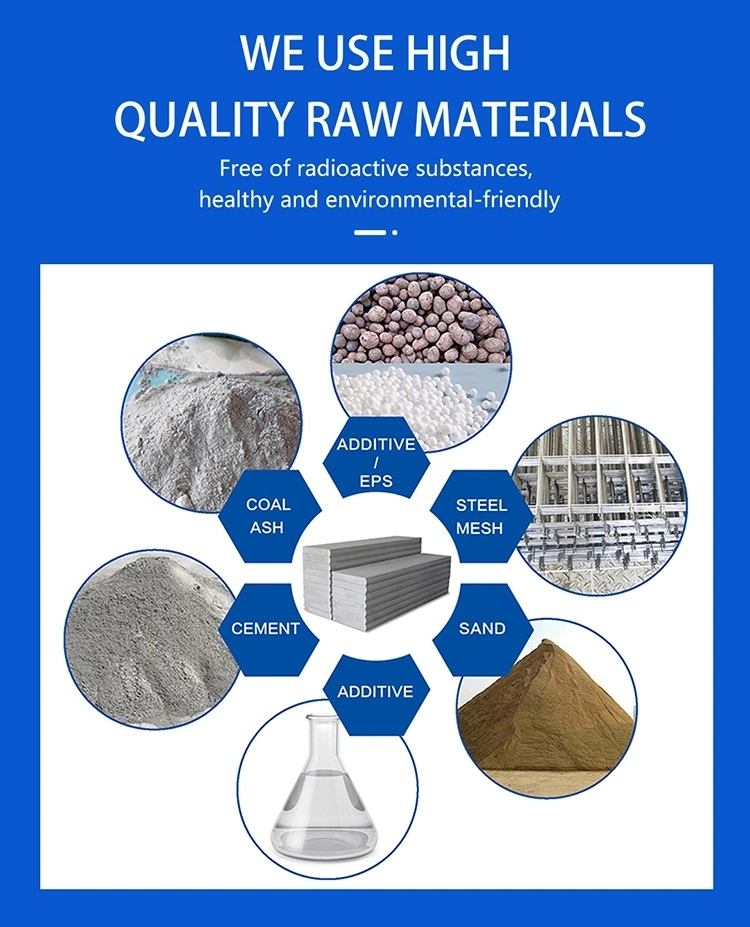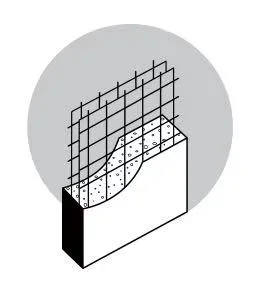 | | | | |
| --- | --- | --- | --- |
| Length | Width | thickness | Application |
| 2440mm/3000mm | 610mm | 90mm/120mm/150mm | Interior partition walls/exterior walls |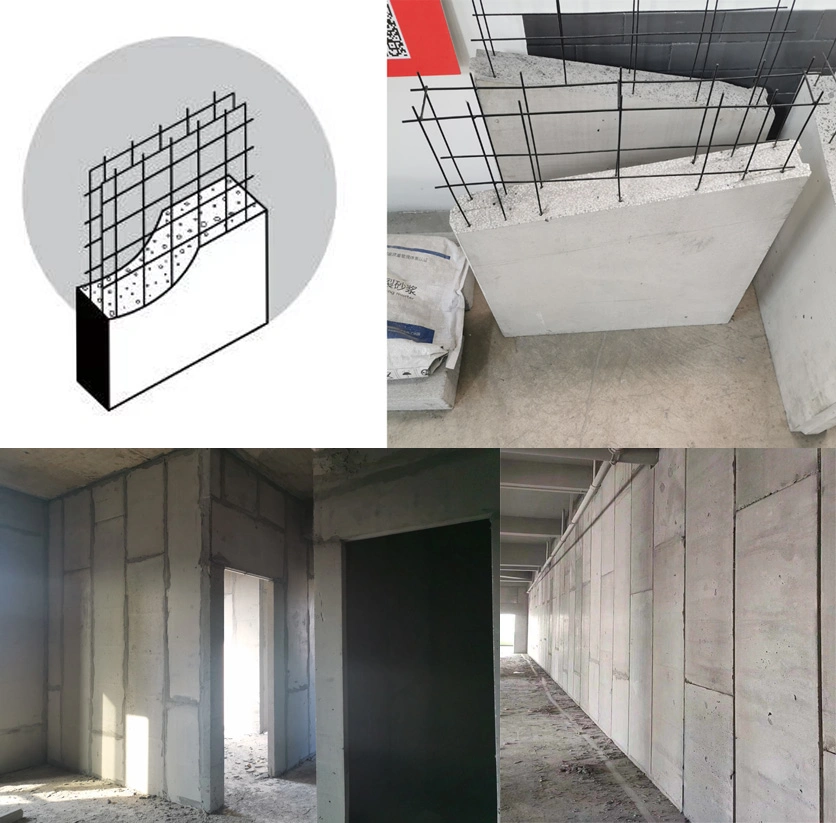 Why choose our compound sandwich panel?
| | | |
| --- | --- | --- |
| | Features | More detail |
| 1 | Green | 100% free of harmful substances and are of A non-radioactive products, standard GB6566-2001. |
| 2 | Lightweight economic | The volume-weight only 750-800kg/m3, the weight of 75mm thickness ZJT board is 60kg/m2, equal to 1/6 of brick weight, 1/7 of 120mm thickness masonry. |
| 3 | Increase valid space | The thickness of ZJT wall decreases 85mm by using 75mm thickness ZJT boards. Thus, valid space increases 1/m2 per 11.8mm. In other words, it can increase 6/m2 per 100/m2. |
| 4 | Moistureproof waterproof | Will keep dry and leave no stains. During humid days, the boards will not condense water either. Suitable to be installed in such wet areas as kitchens, bath rooms, basements because of its moistureproof and waterproof. |
| 5 | Fireproof | Fireproof limit of ZJT boards is more than 4 hours and does not emit toxic gases under 1000 degree. The nonflammable performance reaches national A-class standard. |
| 6 | Heat insulation | ZJT board is composed of special material to keep heat and thermal within a favorable condition. At same time, the ZJT boards are able to adjust moisture automatically and keep moisture at a balance level. |
| 7 | Sound insulation | The raw materials of ZJT boards have good performance in sound insulation. ZJT board with 90mm thickness gains sound insulation of 42dB. |
| 8 | Walls can be nailed and grooved | ZJT board can be grooved to have conductor arrangement or nailed to hang heavy object. The surface of ZJT board is smooth enough to make finisher processing directly with tile, wall trim and so on. |
| 9 | Good integration | By using steels at the joints, the strength of walls is high enough to do partition in large story height and long span structures and it anti-seismic performance is several times higher than masonry. |
| 10 | Easy and fast construction | It can be cut to adjust length and width at will. The process of installation is easy and fast, without the need of plastering. |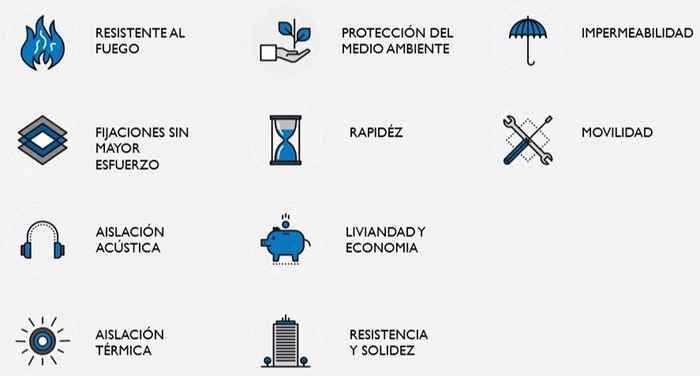 EPS Cement Sandwich Panels Applications
Non-load bearing interior & exterior wall panels, partition wall panels, floor panels, roof panels. Bathrooms, kitchens, garages, basements, prefabricated houses, family homes, dormitories, residences, apartments, luxurious villas, factory warehouses, production workshops, auxiliary plants, hotels, bars, shopping malls, restaurants, schools, hospitals, airports, etc.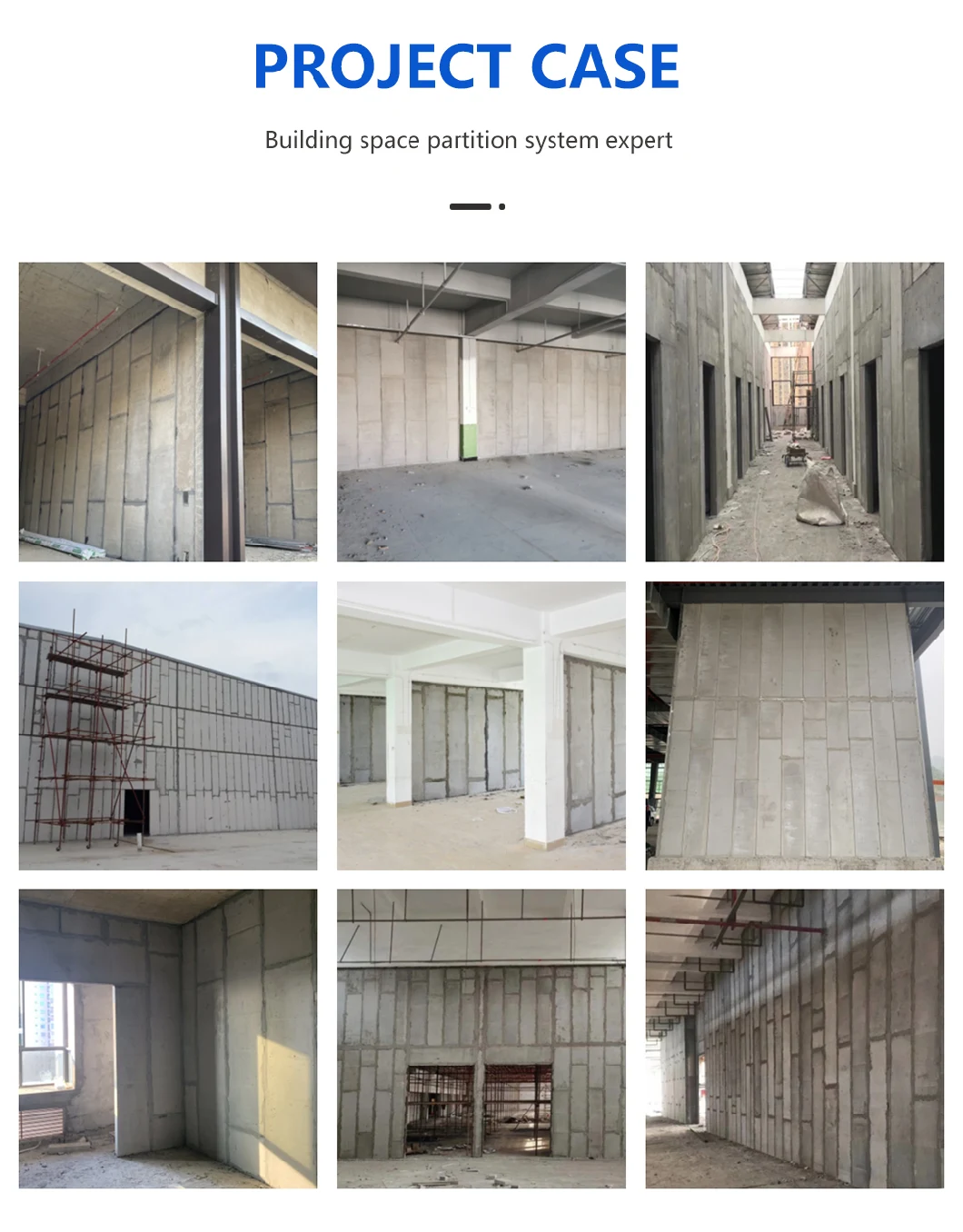 ZJT Sandwich Panel Packing
| | |
| --- | --- |
| Packaging Details: | 1. Free packing (with normal pallet and packing belt) 2. Standard exporting packing (wrapped with plastic thin film, wedge protect and good pallet) |
| Delivery Detail: | 10-15 days |
About us
Xiamen ZhongJingtai building materials Co., Ltd, is a professional high-tech research and development company producing new wall materials, machinery and equipment development, technology production and promotion of product applications. The company is situated in the charming Xiamen city, with the convenience of water and land transportation and only ten minutes from the airport. We respond positively to the national policy on wall reforming. We have developed successfully wall panels that meet the energy saving needs of modern architecture. We can produce more than 2 million square meters of various wall materials annually.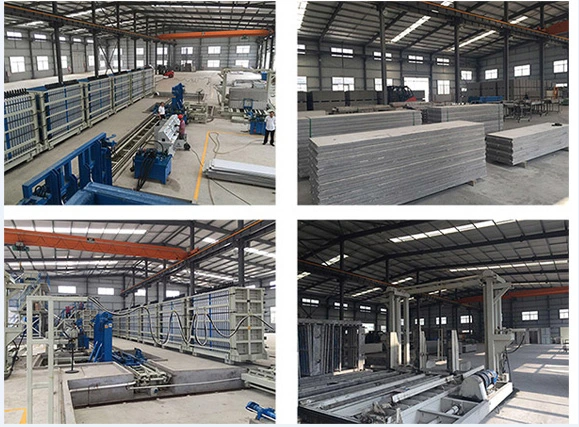 Comparision with other building materials
Technology index

Metal frame and plaster board

GRC Board

Gypsum block

ZJT

EPS Panel

Weight

20kg/m

2

40kg/m

2

45kg/m

2

35kg/m2(60mm thickness)

Sound insulation

Almost no

normal

poor

Excellent 46dB

Waterproof

poor

normal

poor

excellent

Heat insulation

no

normal

normal

excellent

Anti-impact capacity/Hanging force

no

can impact,good hanging force

can impact,normal hanging force

High impact single hanging force 50KGS

Decoration difficulty

hard,with limiations

General difficulty

General difficulty

Easy and without any limiations

Wall thickness

91mm

60mm

75mm

60mm, increased interior space

Useful life

2-3 years

20-30 years

15-20 years

60-70 years

Material secondary use

no

some available

almost no

80% cam be used

Construction efficiency

faster

faster

faster

fast
Specifications of wall panel
Name

Size(L*W*T)mm

Weight (kg/m2)

Packing (pcs/m2 20'GP)

Application

EPS Cement Sandwich Wall Panel




2270x610x60

45-48

315 pcs /436 m2

Roof, interior wall

2270x610x75

50-53

252pcs / 349 m2

Interior wall

2270x610x90

55-58

207pcs / 287 m2

Interior/exterior wall

2270x610x100

60-65

189pcs / 262 m2

Interior/exterior wall

2270x610x120

65-75

153pcs / 212 m2

Exterior wall

2270x610x150

80-90

126pcs / 175 m2

Exterior wall
1. Is EPS cement sandwich panel lightweight?
Yes, it is. Capacity six hundred and fifty to eight hundred KG per cubic meter, it is one sixth of brick wall, even is one half of aerated concrete block
2. Is EPS cement panel fireproof?
Yes, it is. It control fire slipping out of the origin unit, prevent fire spreading, prevent toxic gas generating or insolating Through fire high temperature test for four hours, panels only have skin injury
3. Is EPS cement panel thermal insulation?
Yes, it is. EPS cement panel's composite material determines that it has excellent heat insulation and thermal insulation functions
4. Is EPS cement panel soundproof?
Yes, it is. EPS cement panel's surface is fiber cement board, interior composite material and the concave-convex grooves between two panels make it has excellent sound absorption and soundproof function. 100mm thickness isolate sound beyond 45dB, it's much higher than blockwork
5. Is EPS cement panel strength strong?
Yes, it is. Anti-impact performance is 1.5 times of the blockwork, With steel structure fixed, can make high levels, big span wall, overall anti-seismic performance is 10 times of normal blockwork
6. After installation can it be paint without putty?
Yes, it can. You can paint directly without putty, and also can decorate without plastering
For detail installation video please check the link as below
https://zjteps.en.made-in-china.com