best price concertina razor barbed wire concertina barbed wire razor wire mesh1. Product Description:
Razor wire fence also named razor wire, razor barbed wire. It is a new type of protection fence. With the character of beautiful, economical, secure fencing, construction of facilities, etc.
1. Material
selected quanlity low carbon steel wire, electro-galvanized wire, hot-dipped galvanized wire (sheet) etc. Also for quality high carbon steel wire , PVC coated wire (sheet).
2. Characteristics
Razor barbed wire is also named concertina coils or razor type barbed wire. It is a kind of modern security fencing materials with better protection and fencing strength made of hot-dipped galvanized steel sheets or stainless steel sheets. With beautiful and sharp blades and strong core wire, razor wire has the features of secure fencing, easy installation, age resistance and other properties.
3. Type
Razor Barbed Wire Coil or Razor Barbed Wire Mesh
4. Application
Razor wire can be installed in the form of barbed tape wire or concertina coil to walls or fencings. It also can be suitable for industry, agriculture, animal husbandry, dwelling house, plantation or fencing.
Our security barriers, is in full automatic pull back to the barrier fence. Only three to four razor wire coils will complete the task. Tasks can be completed within five minutes. The maximum length of the fence is 75 meters. No police or military organization to the purpose of security.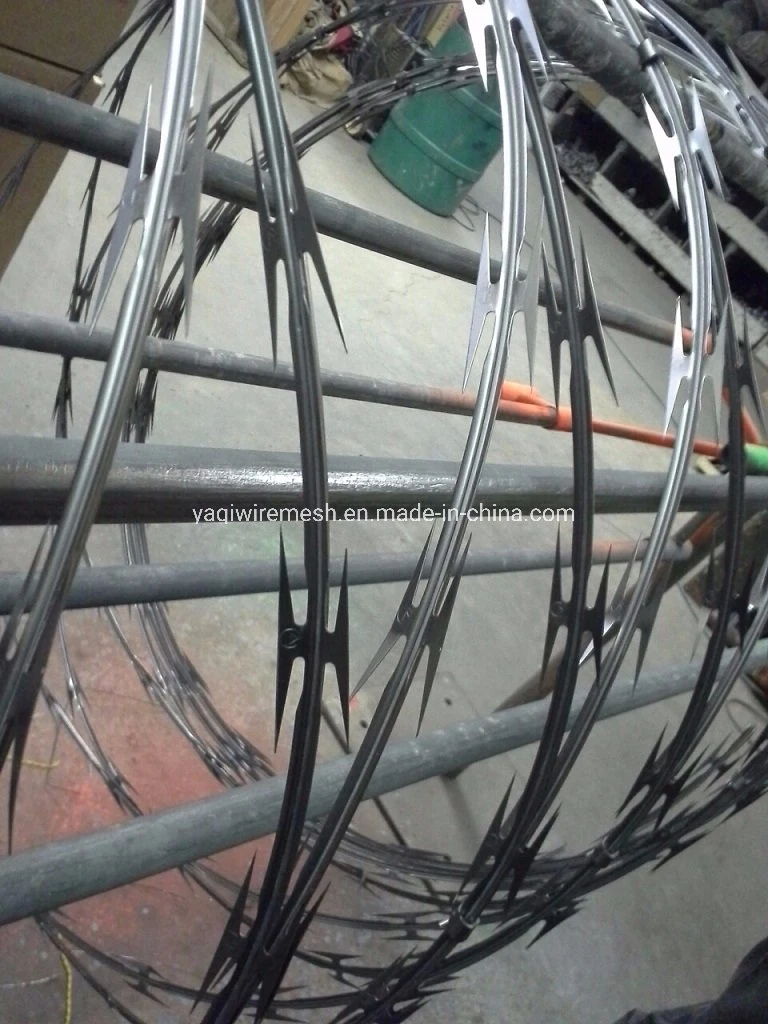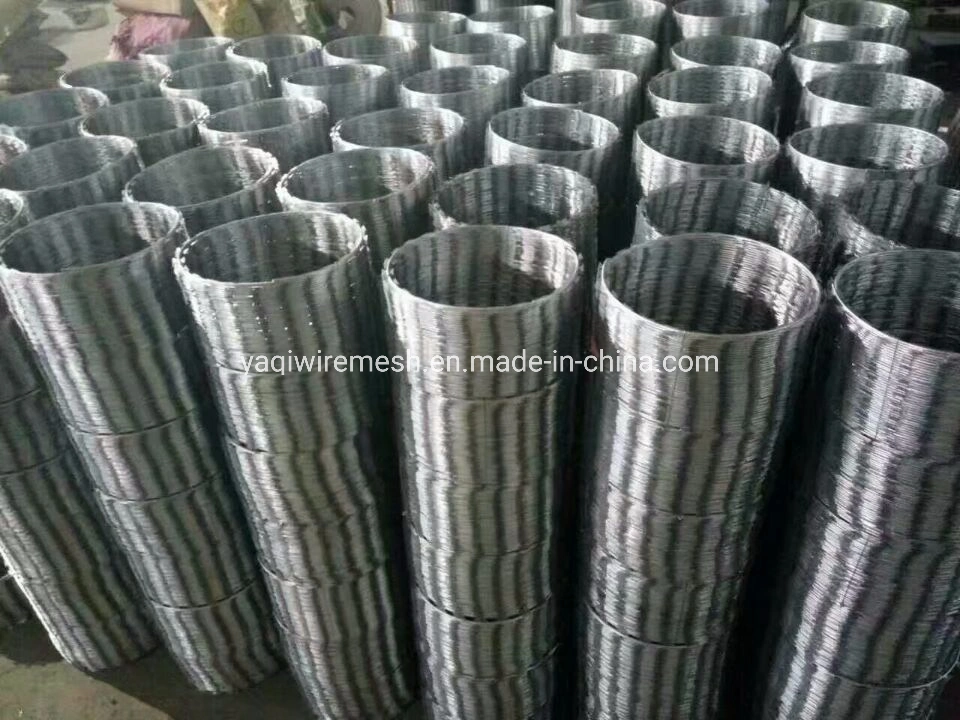 Instructions for use:
1, Blade razor wire quickly works vehicles to designated locations; open tailgate and the setting up of barriers - The total length of 60 meters 75 meters. Location in too wide riots should be fully blocked with razor wire, more coils can be used to achieve the best control objectives.
2. Withdraw: Rear of the vehicle in front of the car retrogression, razor wire tape / line to go back to the tail of the car automatically without any human help, has been lagging until the return to the place.
Action is fast and easy. It is a great and so far mobile security protection barrier.
Application: Formation of a security barrier for national defense, control riots and protests, the coastline of the enemy's defense forces, roadblocks accident, and plug the highway construction, or important entry and exits.
Product characteristics and advantages:
1. Quick and easy operation. Only three men are needed to be set up and retrieval of the razor wire obstacles, fences, a saving of human resources.
2. Razor wire barrier fencing does not have any mechanical power, electricity, battery, motor, or engine, to prevent possible mechanical problems caused by mechanical failure, battery shortage, the electrical failure, or engine failure. In addition, it is set up to prevent rioters from the fire damage mechanical parts, batteries, etc., eliminating the security issue.
packing:waterproof paper inside and woven bag outside
services:
we can offer you all detailed info,pictures and good service.waiting for your reply to us.
Company profile:
Anping YAQI wire mesh products Co., Ltd. is located in the world's largest production base of wire mesh,Which is well known as the world's biggest wire mesh production base in China, the Chinese biggest one in Anping County,Hengshui City,Hebei Province .Our company specializes in the production of various specifications and types of fencing wire mesh, welded wire mesh, gabion, Grassland mesh, Holland network, slope protection network.Now our company has become a bigger manufacturer in the meshes line,which is specialized in producing Fence and protective screening.
Our main products are: fencing wire mesh, welded wire mesh, stone cage net, stainless steel net, slope protection net, Holland net, fence, steel grid plate, chain link fence, steel net, sound barrier, barbed wire etc. Our products have the characteristics of corrosion resistance, aging resistance, acid and alkaliresistance, non-fading, smooth and bright surface.