Hightop security mesh is made of tightly woven stainless steel mesh, which resists knives, crowbars, and other theft tools. Although security
cameras and alarms can provide early warning, family members still need time to respond when facing thieves. At this time, the security
window screens are particularly important. It can block the thief outdoors, so that the family has enough time to deal with it, and thieves
cannot pose a threat to the family. The ordinary window screens can block insects and mosquitoes from entering the room, but it cannot
prevent thieves. Hightop security screens are made of high-strength stainless steel wire. It can not only block insects and mosquitoes but
also, block thieves from entering the window.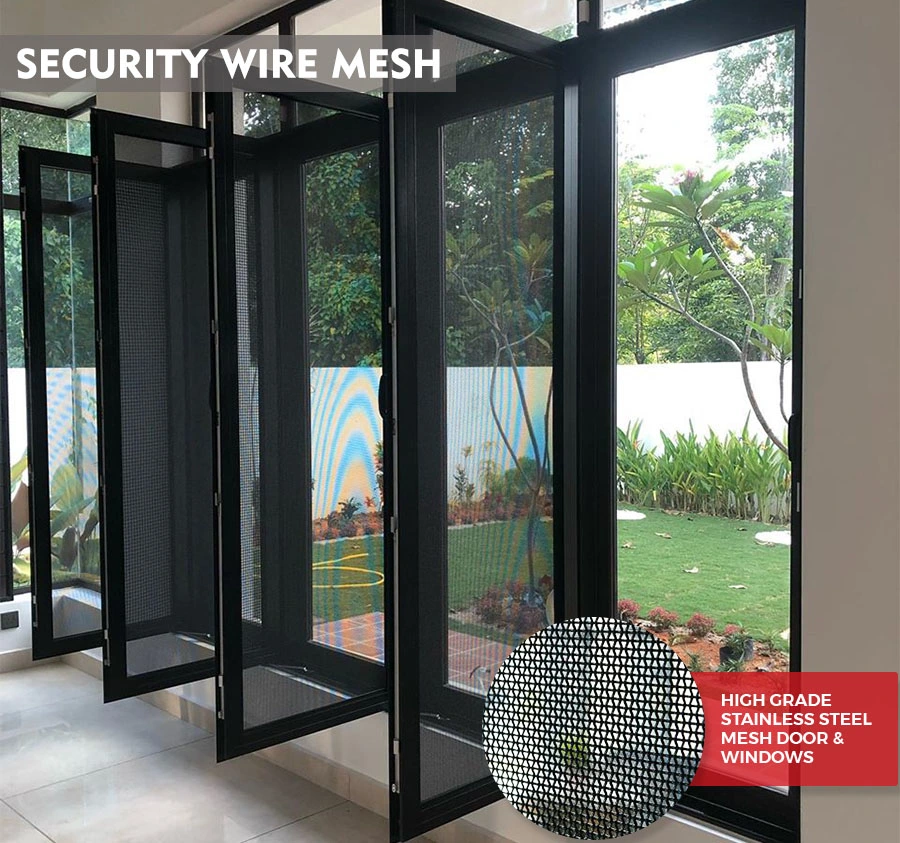 Specifications of Security Mesh
mesh

wire diameter

width

length

10×10

0.90mm

0.75/0.82/0.9/1/1.22m

2

m,

2.4m

, etc

11×11

0.80mm

0.75/0.82/0.9/1/1.22m

2

m,

2.4m

, etc

12×12

0.70mm

0.75/0.82/0.9/1/1.22m

2

m,

2.4m

, etc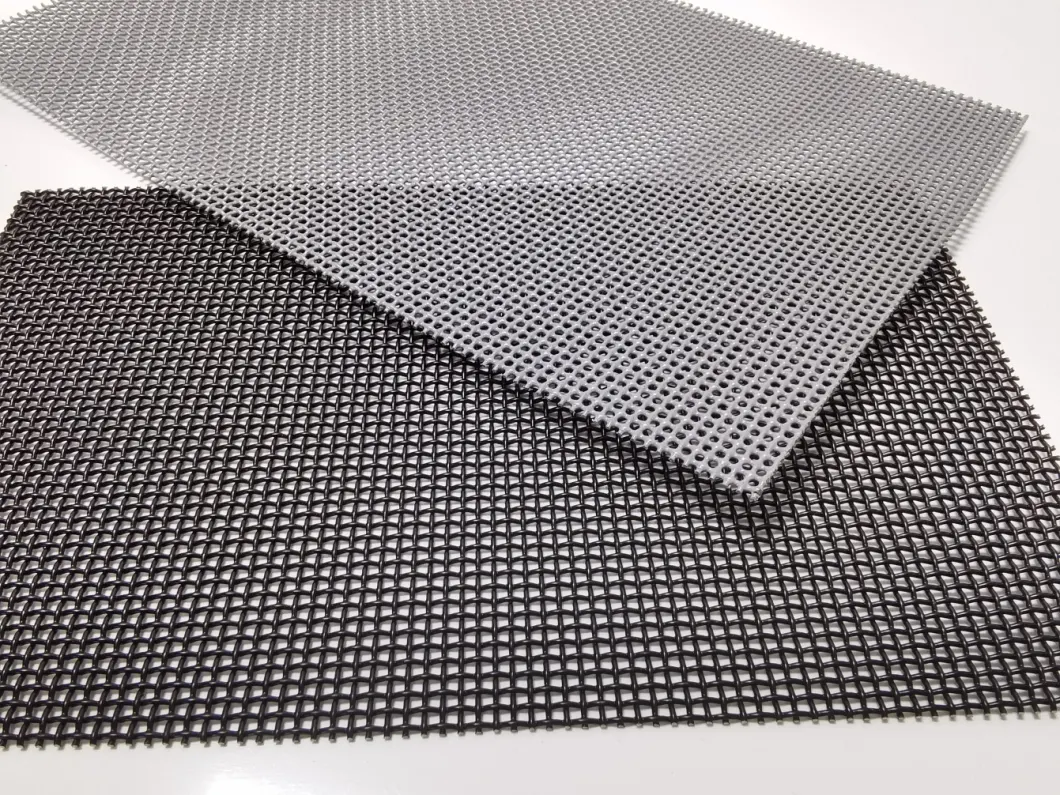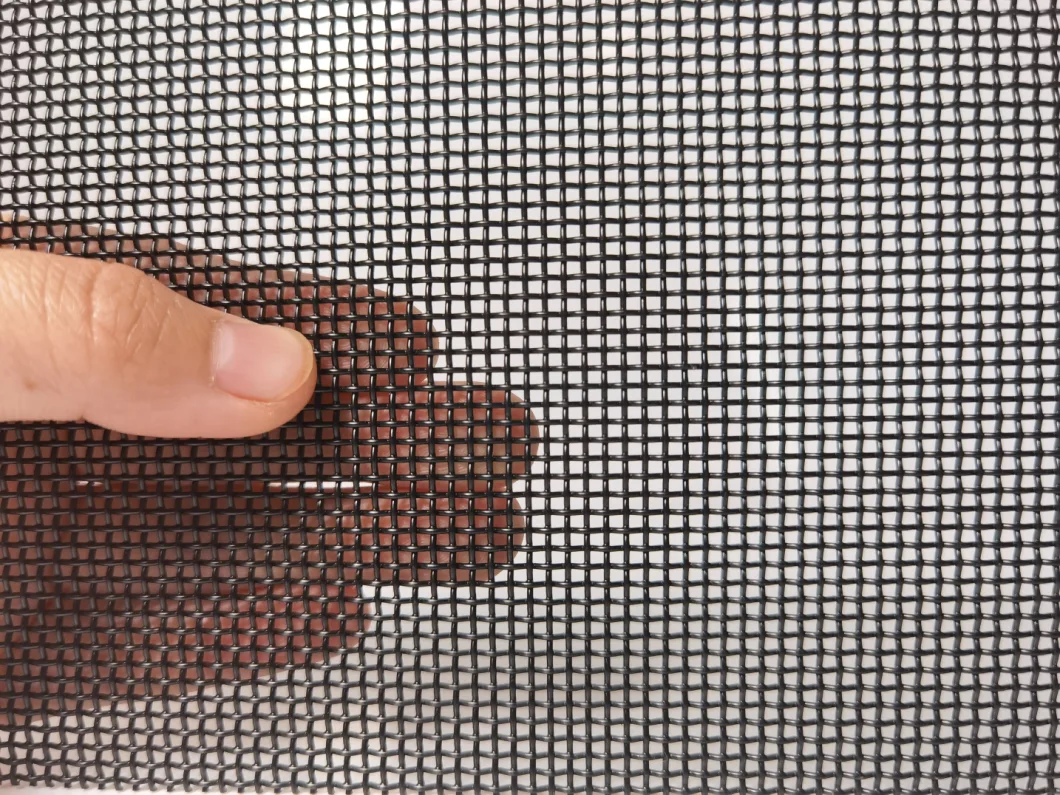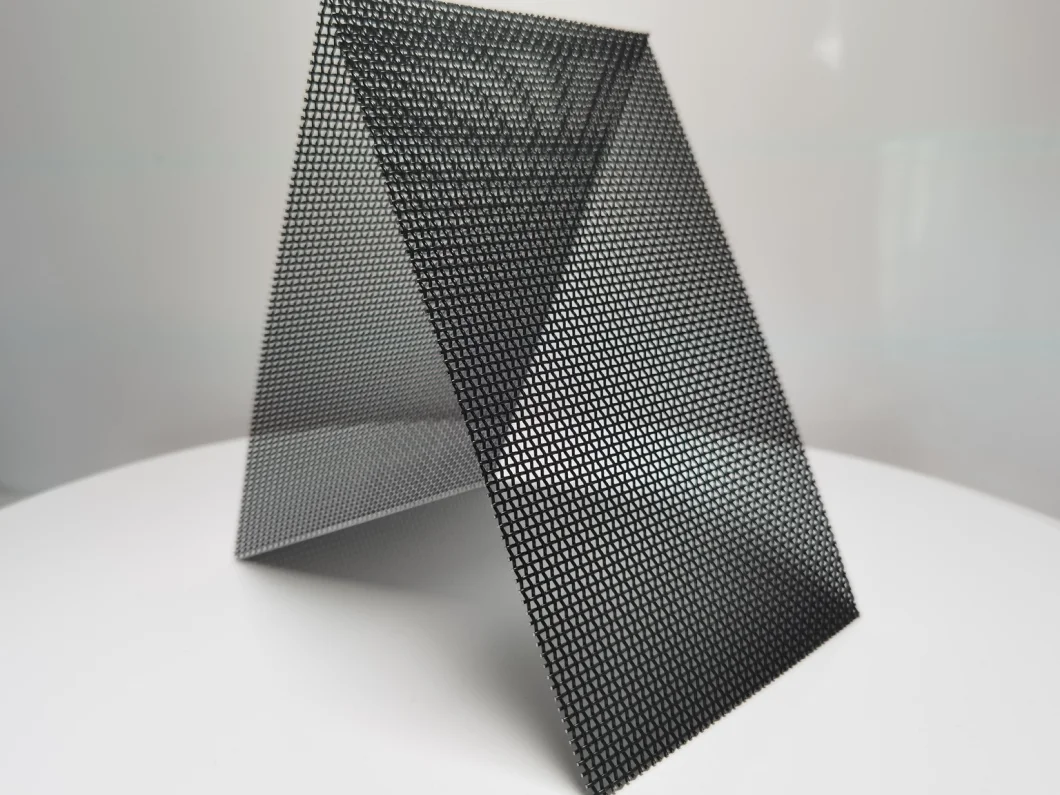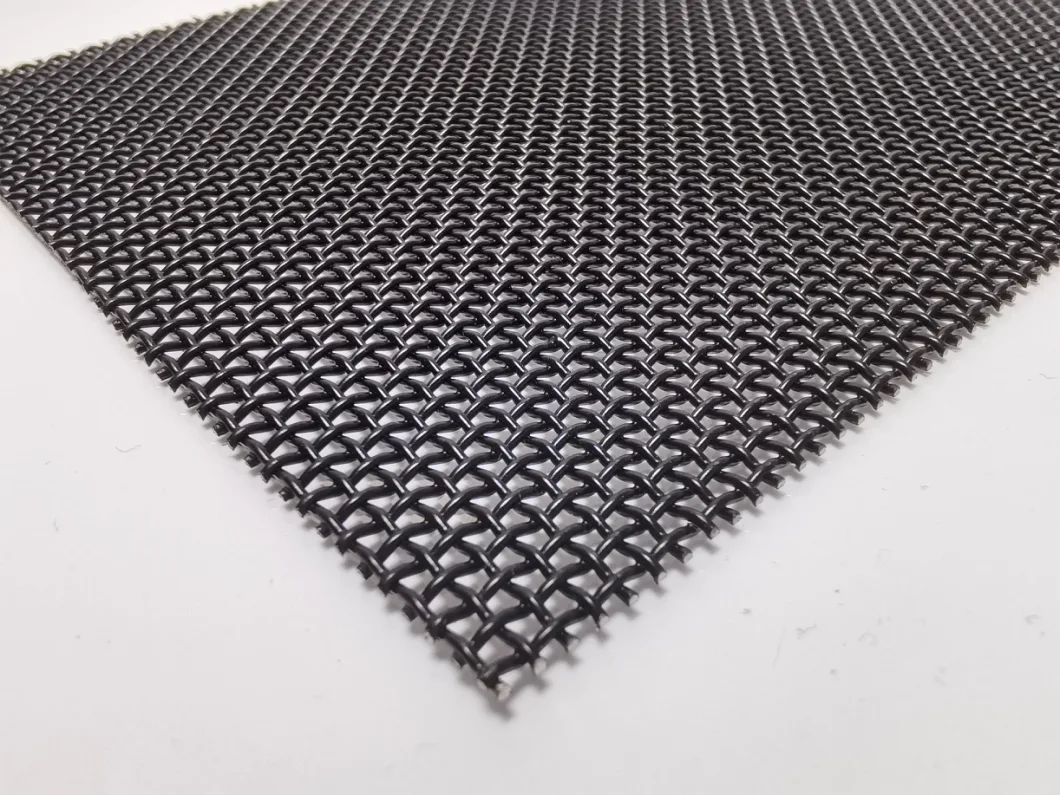 Production Process of Stainless Steel Security Mesh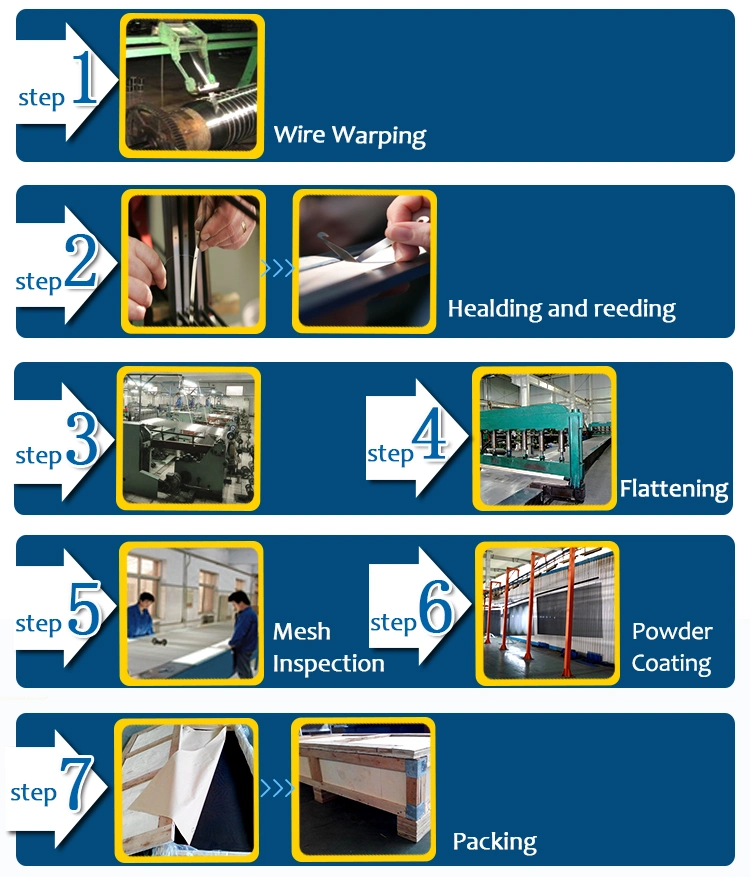 Features of stainless steel security mesh
Excellent security: Hightop security screens resist knives, crowbars, and other theft tools.
Insect and mosquito protection: the mesh size is available form 10 to 12 mesh, effectively prevent mosquitoes and insects.
Ventilation: Our window screens not only prevent insects and mosquitoes, but they also provide good ventilation.
Heat and UV protection: Black metal wire cloth can reduce UV by 60% and reduce solar thermal energy by 22%.
Strong and durable: stainless steel provides excellent corrosion resistance, ensuring high strength and long service life.
Applications of stainless steel security mesh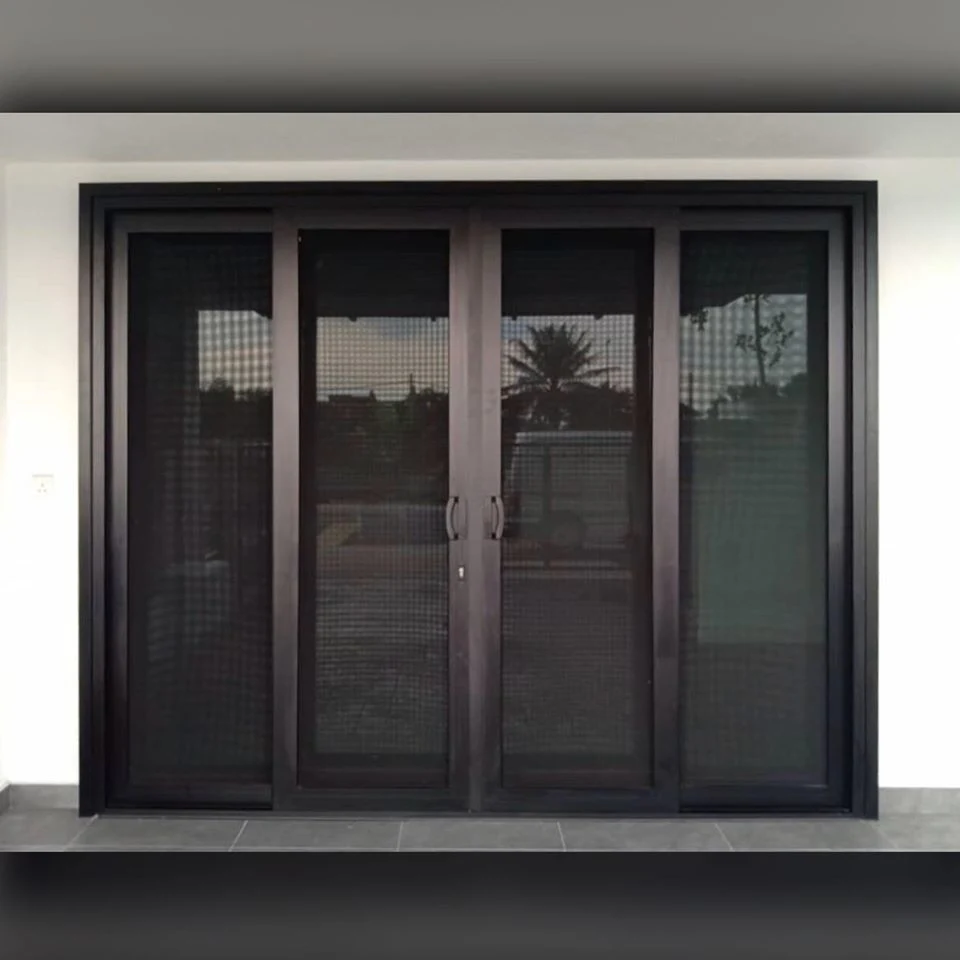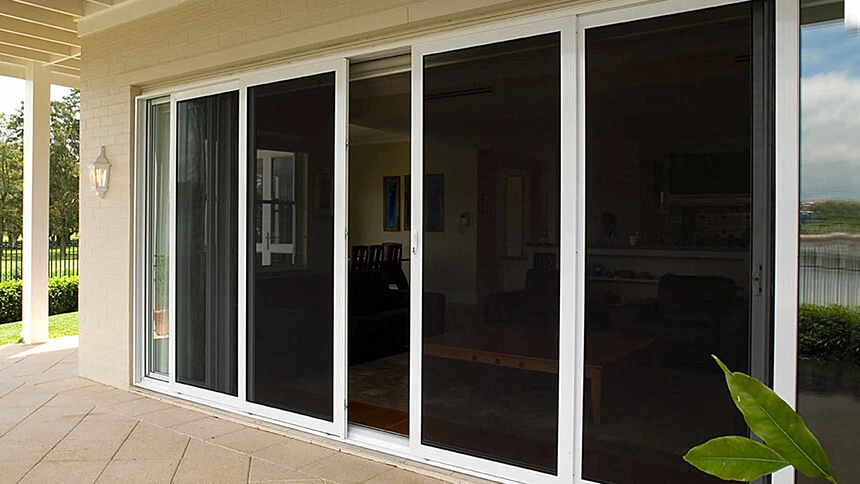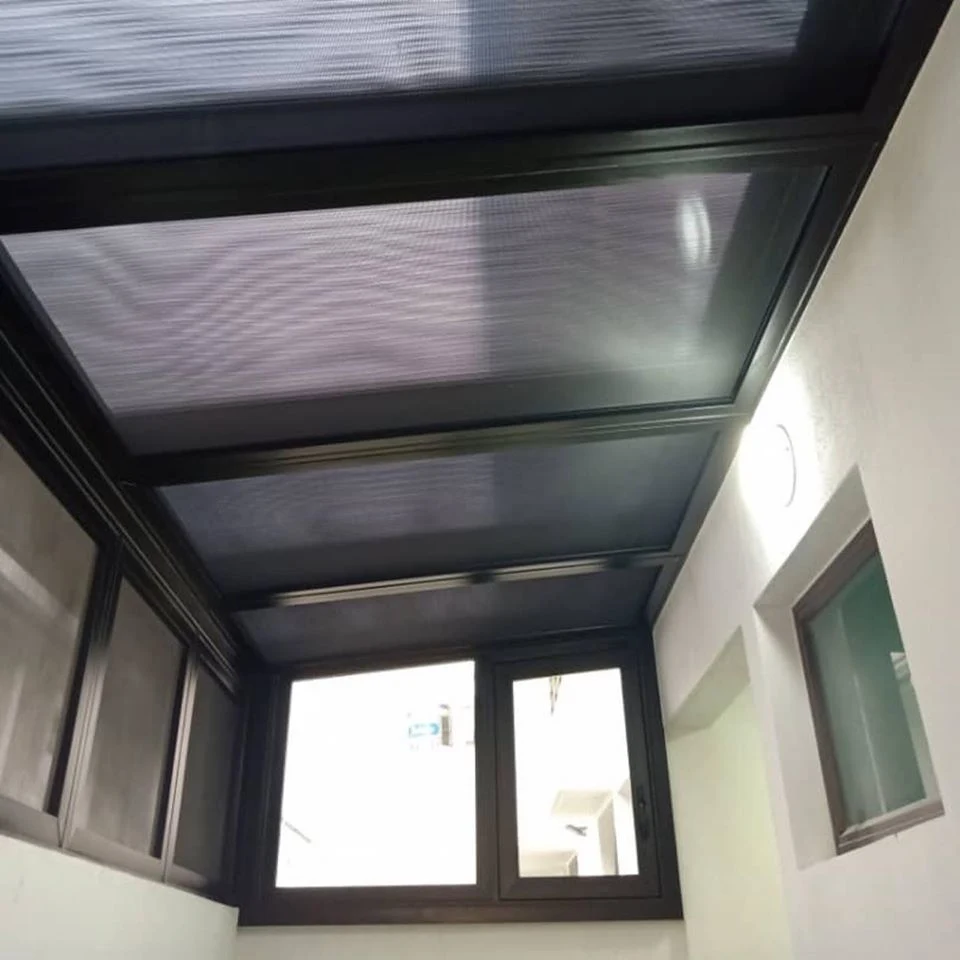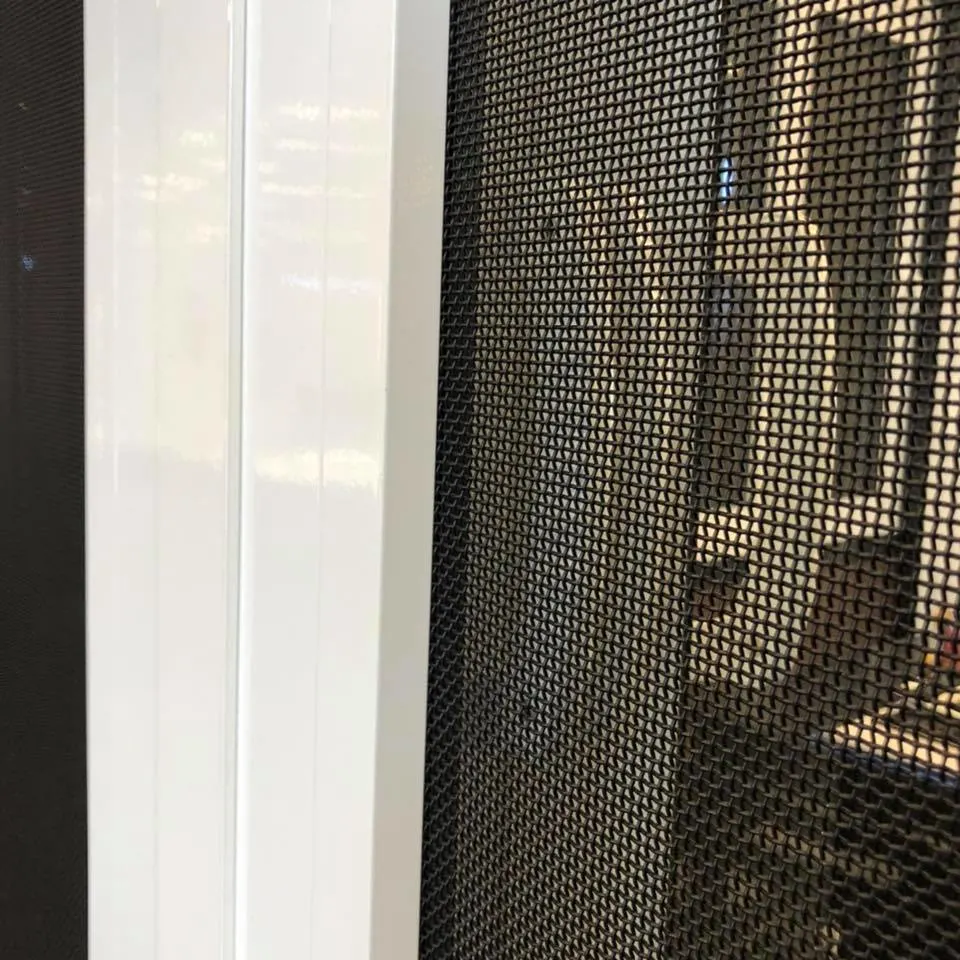 With 15 years of wire mesh production and distribution experience, Hebei Hightop Metal Mesh Co., Ltd. is one of the most recognized
manufacturers for the wire mesh industry. Located in Anping County, Hebei Province, North China, the company is led by creative and
ambitious youth leaders who aim to steer the company into becoming the next "Prosperous Han Tang Era" of the 21st century, a company
that is both creative and influential in wire mesh industry.

The company produces various metal wire meshes and related products including but not limited to - stainless steel wire mesh, plain
steel wire mesh, copper wire mesh, galvanized wire mesh, epoxy coated wire mesh, nickel wire mesh, and other special alloy wire mesh.
These products are sold locally and internationally with exports to different countries including the USA, EU, and Japan. Products from the
company are used in several industries including - petrochemical, plastic, rubbers, and the automobile industry. Hebei Hightop Metal Mesh
believes in providing high-quality products and the principle of providing the best products in the industry through solid research and
development, constant innovation, and integrity.